Silver And Sterling Silver: What's the Difference Between the Two?
If you are into jewelry vertical, no matter whether you are a professional or just a jewelry enthusiast, you might have heard the terms silver and silver sterling being interchanged at times. While both these metals have the term silver common, their properties are highly different. In this blog, we will discuss some of the differences between silver and sterling silver to save you from confusion. Curious much? Let's get started.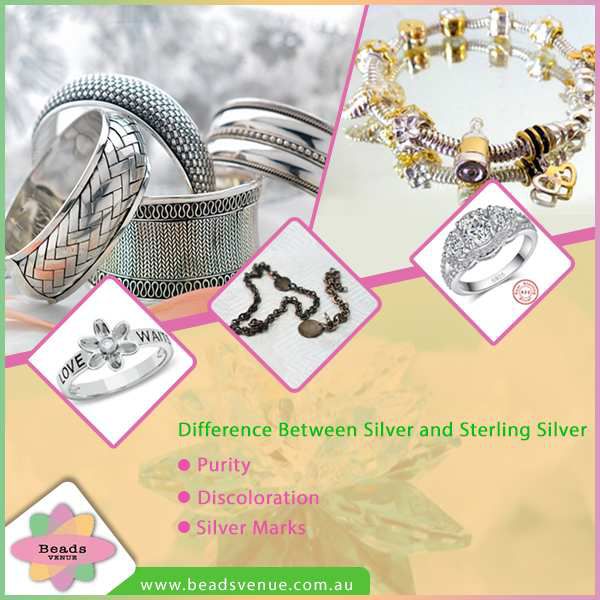 1. Purity
Silver: Also known with the name, Fine Silver, pure silver has a content of 99.9% silver. Owing to its high purity it is very soft in nature, and hence pure silver is not used in jewelry making. Instead, it is mixed with other metals to make it harder and use in jewelry making.
Sterling Silver: It is an alloy of silver, made by mixing copper with silver to make it hard and durable. It has a purity of 92.5%, which implies that it contains 7.5% copper and the rest is pure silver. That is why it is used to make jewelry like earrings, bracelets, sterling silver chains, etc.
2. Discoloration
Silver: Since pure silver contains 99.9% silver, it does not discolor or tarnish due to oxidation.
Sterling Silver: Since it is an alloy, the metals added in it apart from silver such as nickel, copper, and zinc, making it prone to corrosion and tarnishing.
3. Silver Marks
Silver: To indicate the quantity of silver present in a piece, per hundred and thousands part, it is marked with marks like .999, 99.9, and 999. Silver, which has one of these marks, is pure silver.
Sterling Silver: Sterling silver comes with marks .925, 92.5, and 925. Sterling silver that has marks less than these numbers is considered low-quality sterling.
Buy Sterling Silver Beads Wholesale from Beads Venue
Owing to the impurities added in silver sterling, at times it gets really hard to recognize authentic silver sterling from the fake metals. Therefore, it is advised to approach a recognized and reputed brand for buying silver sterling jewelry. Once such brand where you can get pure sterling silver at best prices is Beads Venue. It offers a vast collection of authentic gemstones and silver sterling jewelry.