Best Gift Ideas for Your Man
Men love gifts as much as women. Not all men like to express, but they have little expectations from the love of their life. If you have come here looking for gift ideas for your man, you are in the right place. From Christmas to Valentine's Day to your anniversary, we have brilliant suggestions for gifts. Knowing what men like, we have ideas from religious silver charms to cozy scarfs for winter. This blog will help you understand what to gift your man on a special day.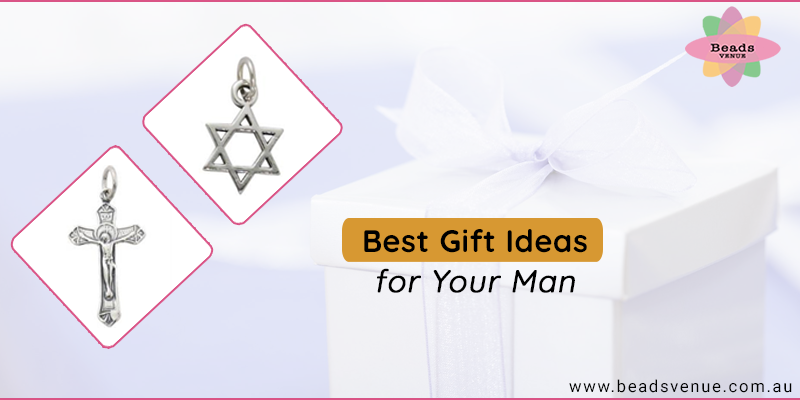 Top 5 Gift Ideas for Your Man
1. Shirts and Jackets: Women! This is it. This is your chance to gift, as well as style your man. While most men don't like shopping, they have 5 shirts of the same color. 99% of the wardrobe is filled with black and blue shades. Take this opportunity to gift your man a good shirt or a jacket that goes with his pants and other accessories. Know the proper size before bringing in the gift. No one likes their gift to not fit them. One plus point about gifting a jacket is, it is winter and that would be helpful.
2. Accessories: To be honest, men love accessories. If you are feeling like a burden using this heavy word, we'll break it down for you. Accessories go from watches, ties, glares, caps to woolen scarfs. You have a lot of things to pick up from. Choosing a good brand and purchasing the accessory will help your man cherish it for a longer period. Ordering it during season sales would get you good items at affordable prices and other offers. Watches and glares never go out of style. It's the same as women love collecting jewelry and different shades of lipsticks.
3. Silver Charms: Although men don't prefer jewelry, silver charms are an exception. They are small in size and are considered to be invaluable gifts. These small pieces of jewelry come in different shapes and have deeper meanings. For example; the piece with the symbol of infinity (∞) stands for something that is huge and cannot be bounded by forces. This could be a symbol of your love, stating your love is beyond limitations and boundaries. Similarly, there are silver charms in heart shapes, different signs, and symbols, messages, etc. You could gift your man something that defines your relationship aptly.
4. Package for the two of you: This generation is quite familiar with the term 'hectic schedule'. It is becoming really difficult to make time, even after so much effort is put in. If both of you are too ambitious, passionate about your jobs, the small package would help you relax. This is your chance of running away from the world to spend time together. If your man likes traveling, find out what kind of place he likes (mountains or beaches) and get the booking done. If nothing, a small vacation at an island with just the two of you would be a brilliant idea too.
5. Gift Book: Wondering what it is? This would be the best gift for your man. Just make a book with coupons, a list of things he loves to do, etc. You could either keep it limited or make it for a month or so. If you keep 30 notes/ chits, the entire month would be full of surprises for him. The sole goal of this is to let your man know that he deserves to be pampered too.
Let your man, the love of your life know how much you love him. These small, yet precious gifts would get you the smile you have wanted to see. Gifts are special and relations are made of small things like these. Don't even waste time worrying about what to gift your friends and family. Instead of being confused about what to give whom, you could purchase wholesale silver charms or caps or even scarfs. These gifts are affordable and would hold a place in the receiver's heart. Happy gifting!